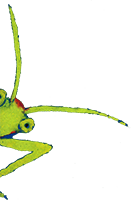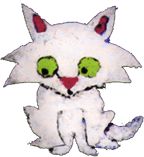 Hello! Hello! Hello!
My site is chockful of puzzles, crafts, and book activities.
Enjoy!

What's new…
Happy New Year!
I will be helping teach two workshops at Highlights again, and I will also be the Writer-in-Residency at Highlights for the first week of October. You can visit my page at Highlights' website to get more information and register for the wokshops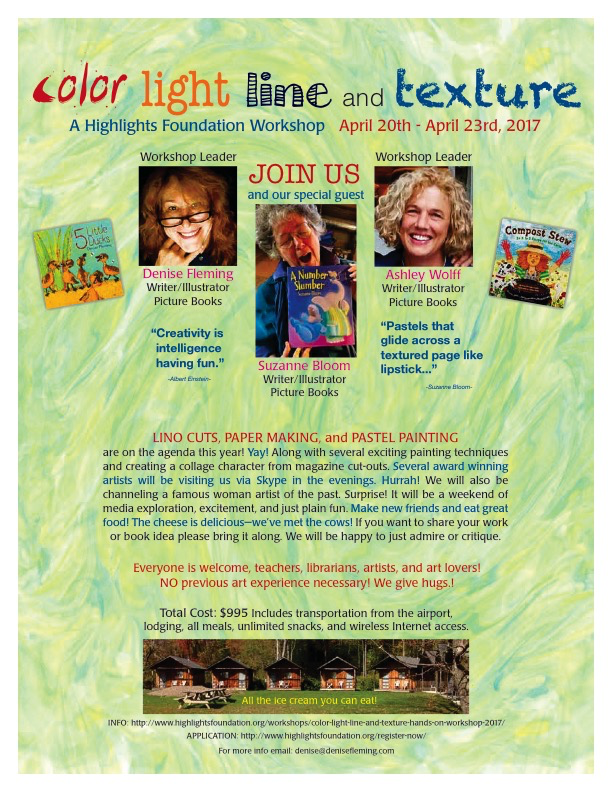 5 Little Ducks is now available! It has already receieved wonderful reviews from School Library Journal and Publishers Weekly, and Booklist and a starred review from Kirkus Reviews. It has also been named as one of School Library Journal's October Pop Picks and included in Bound to Stay Bound Books Cream of the Crop Fall 2016. It was also included in the Wall Street Journal's "The Best New Children's Books." Be sure to visit the 5 Little Ducks activity page!
I've also done two blog interviews lately that discuss my new books: "Denise Fleming Gets Inspired" on the Kirkus blog and Seven Impossible Things Before Breakfast and "Ducks and Getting Dressed"on Mile High Reading.
Maggie and Michael Get Dressed was released in the spring—take a look at it's activity page! More activities will be added soon. February's Featured Title:
The First Day of Winter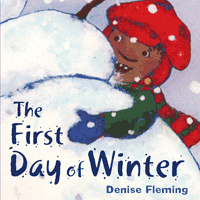 Oppenheimer Toy Portfolio Best Book Award, 2006
New York Public Library's List of One Hundred Titles for Reading and Sharing
Kirkus Reviews Best Books for 2005
See Books & Awards for a complete list of honors.
"Vibrant, handmade paper compositions illustrate this secular spin on 'The Twelve Days of Christmas.' 'On the first day of winter my best friend gave to me…a red cap,' read the words, as richly textured images show a snowman (unadorned except for a scarlet hat) in a wide, snowy field. On subsequent days, the snowman receives more presents (two bright blue mittens; three striped scarves, and so on) from his best friend, a young, toast-brown child—until he is fully outfitted with winter accessories, including the final 'ten salty peanuts.' This is a winning choice on many levels. The beautiful illustrations, shown from unusual angles, contrast the vivid colors of cozy scarves, mittens, and curious animals (deer, squirrels) with the inviting white of the snow. The syllables of the text match easily with the tune of the familiar Christmas carol, making the book ideal for holiday lap sits. Fleming deepens the counting exercise with winter magic—the snowman who speaks, his friendship with a young child, and the simple, astonishing thrill of a snowy day." –Booklist
Download Free Posters!