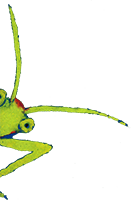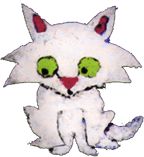 Hello! Hello! Hello!
My site is chockful of puzzles, crafts, and book activities.
Enjoy!

What's new…
Hello!
My upcoming book, This Is the Nest That Robin Built, will be released on March 6th—pre-order your copy from your favorite bookseller!
Take a look at my amazing new teaching guides, by the wonderful Dianna Burt! They will give educators and caregivers ideas (discussion and activities) on ways to use the books to teach multiple concepts and they include the applicaple Common Core standards. We will be adding guides gradually, with the eventual goal of offering guides for all of my books.
We would really like to start including more samples of my book activities, pictures from my presentations, and pictures of my books being used in the classroom, so if you have photos we would love to share them on the website! They can be emailed to indigo@denisefleming.com.
Both of this year's workshops at Highlights and my Writer-in-Residency were a success and lots of fun! You can visit Highlights' website to get more information on future workshops.
In the Tall, Tall Grass has been selected for Maine's Raising Readers, an incredible "statewide program that gives books—free of charge—to all Maine children between the ages of birth and five".
2016 was a busy year, with two new books. 5 Little Ducks was released in the fall and has already receieved wonderful reviews from School Library Journal and Publishers Weekly, and Booklist and a starred review from Kirkus Reviews. It has also been named as one of School Library Journal's October Pop Picks and included in Bound to Stay Bound Books Cream of the Crop Fall 2016. It was also included in the Wall Street Journal's "The Best New Children's Books." Be sure to visit the 5 Little Ducks activity page! Maggie and Michael Get Dressed was released in the spring—take a look at it's activity page!
Back-to-School Featured Title:

The Everything Book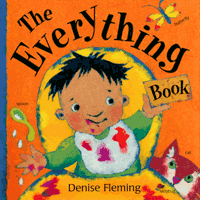 New York Public Library's List of One Hundred Titles for Reading and Sharing
Publisher's Weekly Best Children's Books of 2000
Nick Jr. Magazine Best Books for Ages 1-3
Parenting Reading Magic Award, 2001
ALSC (ALA) Books to Grow On, 2003
For a complete list, visit Honors & Awards.
"Exuberant spreads teeming with brightly hued animals, plants, objects and, for the first time in Fleming's oeuvre a cast of children, introduce numbers, colors, the alphabet, body parts and seasons. Simple rhymes ('Cock-a-doodle-do!/ Hello! Good day!/ Good morning to you!'), most of them anonymous, are interspersed throughout, like gentle breaks between more learning-oriented pages. Fleming is at the top of her game, depicting a seemingly endless number of bold color combinations…Her richly textured compositions beg to be pored over and touched. Fans will delight in seeing familiar elements from many of Fleming's earlier works (In the Tall, Tall Grass; Lunch; Count!) freshly updated here. And readers young and old will want to accept the challenge of finding the 119 ladybugs that crawl or fly across the pages of this lively outing." –Publisher's Weekly, STARRED REVIEW
"This is a gorgeously illustrated 64-page compendium of nursery rhymes and much of the basic life information that caring parents un-self-consciously and naturally introduce to their babies, toddlers and preschoolers. Colors, shapes, numbers, the alphabet, names for body parts, the seasons -- all the first concepts children learn are endearingly presented in Fleming's vibrant, distinctively textured style. And, just for fun, tiny ladybugs are hidden among these objects, undetected except by the most keen-eyed young insect hunters. A key in the back of the book reveals how many appear on each page." –The New York Times
Download Free Posters!