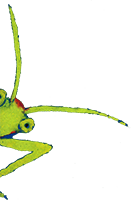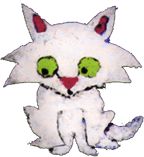 Hello! Hello! Hello!
My site is chockful of puzzles, crafts, and book activities.
Enjoy!

Welcome to my website!
The recent revisions to my site may still have some wrinkles that we need to iron out, so if you run into any issues, can't find an activity that used to be on the site, or have any suggestions, please let Indigo know. Thank you for your patience!
My next appearance will be at the Orion Township Public Library Author & Illustrator Fair at the Orion Township Public Library in Lake Orion, MI, on Saturday, December 5, 2015, from 1pm to 4pm.
Hope to see you there!
My Newest Book
November's Featured Title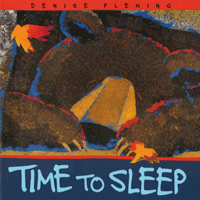 Time to Sleep
"A well-wrought bedtime book from Fleming (Where Once There Was a Wood, 1996, etc.), who sends little ones cheerfully off to their dreams. When Bear smells winter in the air, she knows it's time to sleep, and she will, just after she tells Snail. Snail recalls the frost on the grass this morning and knows Bear is right—it's time to sleep, right after Skunk is told. It is Ladybug who carries the news full circle back to Bear, snoring in her cave. Sleepy goodnights end the book as white flakes appear in the dark forest. The illustrations…feature boldly life-like small animals and insects who face the coming of winter in a simple, truthful manner. Visual delight and solid natural history aside, the joy of the story is the way in which it incorporates childlike attempts to delay bedtime and a beautifully turned, humorous ending. A perfect fit for the audience." –Kirkus Reviews, STARRED REVIEW
My Newest Book
Download Free Posters!